Should Companies Outsource Software Development for Digital Transformation?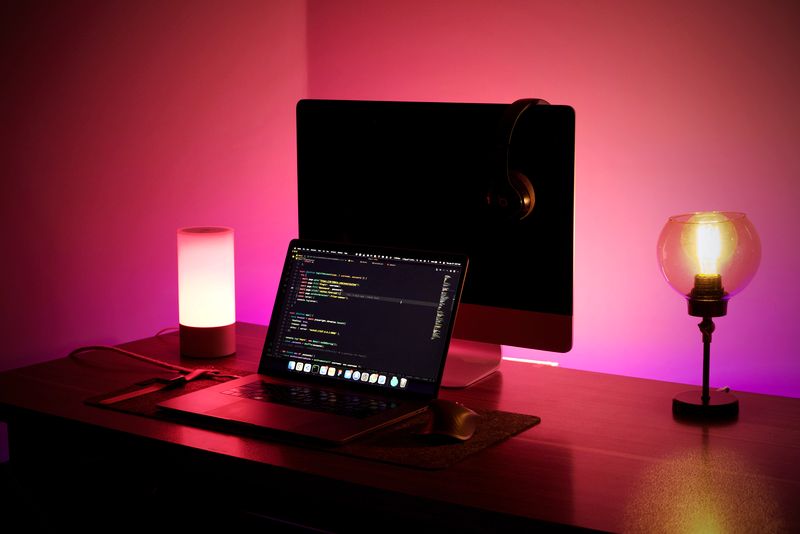 The competitive business environment and growth in areas such as AI, ML, Blockchain and more have prompted startups and established companies to call on the blessings of a software development company to help them achieve their digitization goals.
Digitization permeates throughout the enterprise and even impacts corporate culture. It is estimated that global spending on enterprise software development for digital transformation will reach a peak of $6.8 trillion between 2020 and 2023.
Today's business landscape is fast-paced; therefore, management must focus on several important things. First, given the cut-throat competition in the market, companies prefer to outsource software development to an external partner. An onshore or offshore custom software development company is knowledgeable about the latest technologies. They also help companies save costs and time, which they can use for more critical and creative ventures.
Digital transformation is a trend that is rapidly taking hold in all industries. To implement it seamlessly, companies are outsourcing digital transformation projects. In this blog, we will share and highlight the reasons for hiring an external partner for digital transformation.
The top 5 reasons that justify outsourcing software development services to achieve your digital transformation goals
Outsourcing software development means delegating the task of developing a software solution to an external partner, such as a consulting firm. But why wouldn't you just hire internal developers? Here are the top reasons that might persuade you to sign a software development outsourcing contract.
Cost reduction:
Outsourcing your software development projects to an external partner can help you reduce software development costs. Building an army of in-house developers would require establishing and maintaining a permanent infrastructure and financial resources to support them.
The cost of outsourcing software development is low because a company only has to pay for services when it needs them.
Outsourcing software services to countries like India can cost you as little as $30 to $70 each, while in developed countries it would cost around $70 to $150 each.
Flexibility and scalability:
Unlike off-the-shelf software, the customized software developed by your outsourcing software development company is designed to keep pace with the future needs of the business.
This helps the product manager to control the cost of the software product. In addition, you can hire resources for as long as they are needed or take advantage of different types of enterprise software partners that work as an extension of your in-house staff.
Improved security:
Surprisingly, it's not in-house developers who are demonstrating expertise in developing secure systems. The outsourced software development model has proven to be more helpful in developing certain custom web applications.
This is because the outsourcing partner has more experience in providing software solutions to various industries and clients worldwide. Moreover, experience teaches them to make cybersecurity a core part of development for any application development project.
Moreover, digitizing certain legacy systems is a challenge in itself for in-house development teams. However, outsourcing experts can provide immense business value to companies by taking care of such security issues.
Focus on core business:
Developing a highly functional application to meet a specific requirement takes time and detailed analysis of all technical aspects. For companies where software development is not part of the core business, this is a waste of time.
A smart idea would be to hand over the development staff to an onshore or offshore app software developer. This saves costs, frees up bandwidth, and allows you to focus on more important core activities.
Delegate the risk:
It's a risky job. One wrong decision could result in wasting important staff hours and money. And never forget the opportunities you lose to competition.
There's a reason why the number of companies looking to outsource software development is on the rise. Expected trends for software development outsourcing suggest a growth rate for the market of around 4% to 5% between 2022 and 2024.
A competent IT solutions provider is brave enough to brave all risks. They are confident to overcome all challenges as they have this kind of experience every day. To succeed, they know what steps to take and when to take them.
The best countries for outsourcing software development
Countries to outsource software development to are characterized by lower costs, a highly developed IT infrastructure and market, a quality education system, and the ability to communicate in your preferred language. In view of the above, here is a short list of preferred offshore developing countries
India: India is the second largest English-speaking country in the world. This makes it an ideal choice for US or UK employers interested in outsourcing. The Indian education system specializes in mathematics, producing 2.6 million STEM graduates in a single year. The annual salary of a developer in India is about 779,700 rupees, or $11,139.
Ukraine: the country focuses on the education of its citizens. This has led it to produce some of the brightest minds in the world. The country is also home to the largest number of C++ programmers in the world. The annual salaries of Ukrainian developers range from $11,936 to $46,787. An average software developer in Poland earns PLN 85,069 annually, or $22,273.88.
Poland: The country hosts the third best programmers in the world. Polish programmers ranked first in HackerRanks' Java rating and were also listed in the top group for other popular programming languages such as Python and Shell.
Conclusion
Outsourcing patterns in software development are evident. Consistent surveys confirm that more and more companies are looking for partners that can help them with digital transformation at a lower cost from any location.
Companies need outsourcing partners to further increase efficiency and save costs. The myths and scary aura of software outsourcing are quickly dissipating. There is no doubt that more and more companies will hire outsourcing partners for software development.
The future is clear. Software outsourcing is set to take a big leap as the wave of digitization takes a strong hold on businesses. If you are looking for a digital transformation partner, keep an eye out for a credible custom app development outsourcing service.
Was this article helpful?
1
Posted by:
👨 Joshua C. Molina